Description of Services
Lawn Services Inc. realizes, as always, that the success of our work is measured by you. If you have a comment, question or dissatisfaction with our personnel, products, equipment or service, we will be quick to respond. We do appreciate your business - and the confidence you put in us.
FERTILIZATION- ORGANICALLY GREEN™
Organics - This is the alternative to chemical fertilization. We have discovered that ORGANICALLY GREEN™ fertilization has many demonstrated benefits:
Organics are free from the possible side effects of the overuse of chemicals.
Organics are safe for use around humans and pets.
Organics are environmentally non-intrusive.
Organics are helpful in controlling and reducing weeds, diseases, and pests, especially with prolonged use.
Organics produce a green, healthy lawn because organics condition, build, and loosen soil by developing sturdy, healthy root systems, naturally.
Our ORGANICALLY GREEN™ program consists of five applications of 100% organic fertilizer that we combine with organic soil conditioners, organic secondary/micro nutrients and organic matter, as well as lime and sulphur.
In addition, each visit includes an inspection of your lawn for any signs of problems as well as offering suggestions to improve the condition of your lawn, if appropriate.
We fertilize, and you water, for a lawn that we can all live with.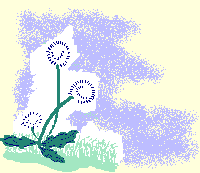 Weed Control - Please keep in mind that continued, regular use of organic products does develop a more disease-resistant, healthy lawn and thereby decreases the dependency on pesticides, but as part of our organic fertilization program, we can apply chemical products, in liquid form, that prevent, control, or eliminate weed problems. In the spring, we apply broadleaf weed control. In the summer, we reapply herbicide to control and kill broadleaf weeds such as dandelions, chickweed, and clover, and continue as always to check for potential problems. Then, in the fall, we put down broadleaf weed control one more time. We reapply herbicides intermittently, if necessary, as part of our commitment to your utter satisfaction as well as the pleasure of doing the job that we want to do - at no extra charge, of course. And whenever we do apply these products, we do so sensibly and safely using only the amount necessary to control the problem. In fact, we only spot spray for any specific problems to avoid the excessive and unnecessary use of chemicals.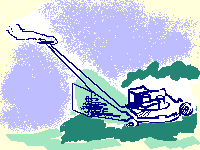 LAWN MOWING - On a regularly scheduled, weekly basis, we tend your lawn with properly trained personnel, and appropriate and well-maintained equipment. This service includes weekly mowing and trimming of all grass areas as well as edging along concrete walks, driveways, and patios every two weeks. Of course, we thoroughly clean up the debris we cause and take the grass clippings with us.
INITIAL MOWING - This service is not optional. The extra charge is levied when the grass is of sufficient length at the time of the first mowing as to require more time than usual.
INITIAL EDGING - The service is performed at your option and with an additional charge when edging along concrete walks and driveways because it will require more time than usual. This extra time is normally a result of edging not having been done regularly or recently.
POWER RAKING - This procedure removes the naturally occurring accumulation of thatch (dead grass and root material) from your lawn. Doing so allows water and nutrients to be more uniformly and quickly absorbed and for new grass sprouts to grow more easily. When done correctly, there is a slight amount of thatch left behind. This assures some protection for the new grass and acts as a means for water retention. The way we do it takes longer - but it's right! Power raking in Colorado's climate is generally required once every 2-4 years. If you need an opinion, call us and we'll come take a look. Spring or autumn when lawns are dormant is the best time to do this work.
AERATION - This procedure is becoming better known and utilized because it's effective in loosening compacted soil and clay. Doing this helps control and prevent water run off, dry spots and certain diseases. Fertilizer and water can then get to the roots of the grass and begin to work systematically. We use core aerators that pull round plugs of dirt from your lawn. We leave those plugs so that they can be dissolved back into the ground. Aerating 1-3 times per year can only help. If you want us to mark your sprinklers ahead of time, we'll gladly do it.
SNOW REMOVAL - This is a contractual, 6 month program. Each time it snows in excess of 2", we're there to remove the snow from all walks, driveways and steps in a timely and thorough manner.
GROUNDS KEEPING - We offer several things under our grounds keeping category to include leaf raking, bush trimming, bed cleaning, etc. In addition, we can offer re-mulching, sod, some rock work, edging, etc. Call us today to see if we can help you make your lawn beautiful and your space inviting.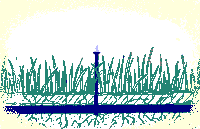 SPRINKLERS - We provide complete and dependable sprinkler installation and maintenance service. From estimating for a new installation or up-grade, to start-up and fall winterization and anything in between, just call us. We'll do it right and on time.